WikiXplorer allows to browse, download and share articles from Wikipedia and Wiktionay (english, spanish, german, french). No data connexion during your trip ? Download your favorite contents for offline reading! Share with your friends what's your reading now with I.M, email, facebook app and your favorite twitter client (most twitter clients supported read below). Type a few letters and let predictive search query suggestions work !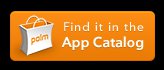 Features :

Universal Search
Full Screen Mode for reading
Landscape View (with larger font size | easier to read)
Cross Fading transtition between articles
Instant Swipe Back for a faster browsing experience
Save articles to bookmarks
Page Top & bottom shortcuts
Direct links to Features Content, Current Events, Random Article, …
Portal filter search
Download :
Download all data for OFFLINE READING. All articles can now be saved in PDF format.
Share :
Online Bookmarks & Read it later support : Relego, Spare time.
Facebook and Facebook beta support
Twitter Clients support : Spaz, Twee, Bad kitty, Yak, Tweed, TweetMe
Customize Statuses + short URL maker
I.M or Email support
Copy URL to clipboard