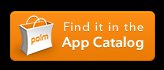 "Vision" is a set of tools for
Visual Acuity Tests (Snellen 20/20 – Snellen 6/6 – Monoyer- MAR – logMAR – ETDRS – Ametropia – Standard / High contrast- Pre/Pixi screen support – random letters or number – Letters can be displayed with or without a timer – dark light background)
Near Vision Tests
Color Blindnes Match Test
Ishihara Test
Deficiencies Samples
Shortsightedness, Longsightedness Test
Astigmatism Test
Age Related Macular Degeneration Test
Eye Cross section
Full Units conversion.
Create database with visual acuity tests.
Export database via email.