Link for the app catalog version : click here
Lithium News : Keep an eye on the latest news on Twitter, by placing a twitter & RSS window above the others in webOS.  Start by customizing your favorite searches and window size.
1. Preferences :
Choose window height and color theme from the main panel.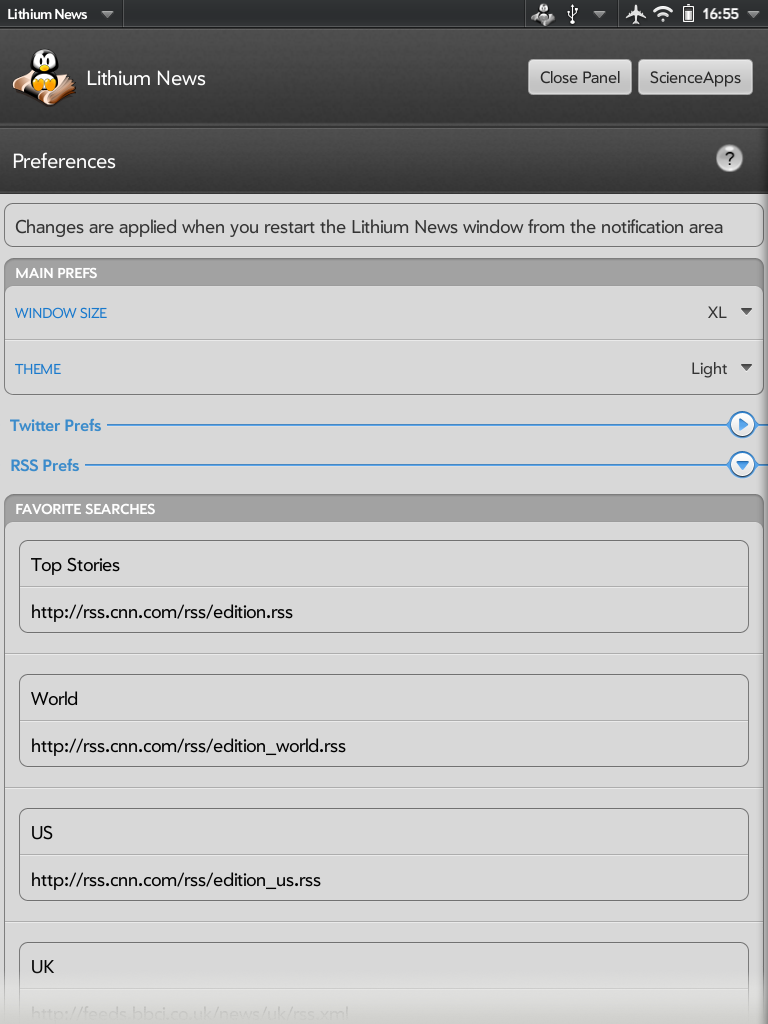 Twitter :
Enter your favorite Twitter searches : word, mentions or hashtags. Select languages.
RSS :
Enter name and RSS feed. Scroll down window to find search input : Enter a RSS name and tap on "find more…"
If you have completed the customization of Lithium News, you can close prefs panel.
2. Notification area :
Swipe down the notification area. You can adjust window size from the notification area without  having to open prefs panel. Tap on "Open Lithium News" to start…

3. Popup window
Lithium News window is now displayed. Browse your favorites searches with arrows. Tap on + to switch from Twitter view to RSS view. Tap on blue links to open articles.
Twitter view :
RSS Reader view :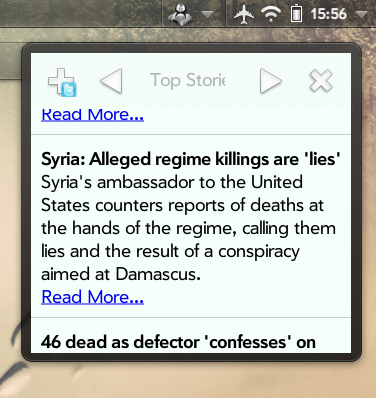 Video Tutorial :