Download link : http://developer.palm.com/appredirect/?packageid=com.scienceapps.newspapercreator
New readitlater features : learn more here.
Newspaper Creator is the best solution for offline reading on HP Touchpad. If you travel with your touchpad, it is impossible to read your favorite websites because the tablet does not have 3G. Newspaper creator allows you to read your favorite RSS feeds and twitter without internet connection. Create your own newspaper in PDF format to always have news to read while travelling. Choose your favorite RSS feeds using the RSS search engine built into the application. Newspaper Creator creates PDF files with a text formatted in two columns for comfortable reading. PDF files created are supported on any operating system .. Play Youtube Demo video in the App Catalog to see the application running.
User Interface :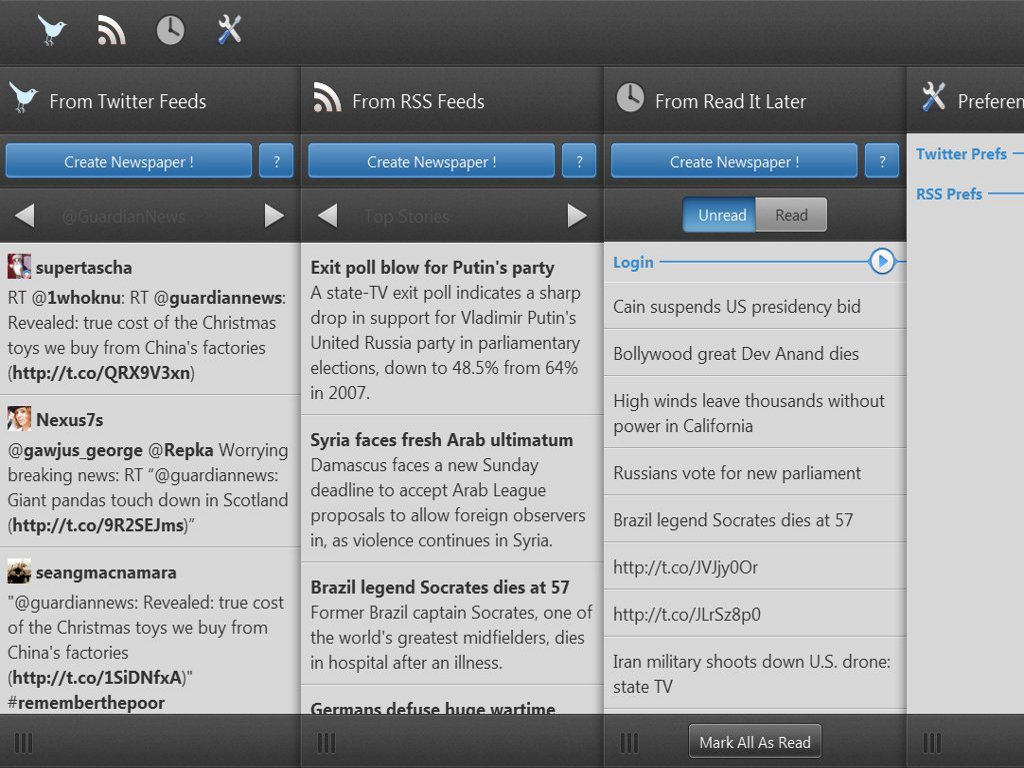 PDF Created from RSS feeds or Twitter Feeds :