Here's my Precentral App to browse your favourite website.
If you like this app,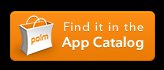 Features : 0.5.0 :
Landscape Mode
Direct access to articles, reviews, tips, themes, app gallery, homebrew apps.
Direct Acces to Palm Pixi – Palm Pre Device and Accessories – Palm Pre
– GSM Pre – Palm Pre Tips, Information, and Resources – Palm Pre Bluetooth – Palm Pre Accessories – Palm Pre Wallpapers – webOS Themes …..
Direct Access to login Page.
This app opens Preware when you want to download an application.
Search features.
Save Bookmarks and Follow forums topics
Share your favourite topics with I.M, Email, Facebook (with facebook app), Twitter (with your favourite twitter client)
When you hit a video link, this app will open youtube application.
Precentral podcast support.
ScreenShots: