NEW MAJOR VERSION RELEASED WITH GPS LIGHTNING IMPACT LOCATION !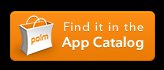 This app
* calculates where lightning struck.
* calculates the altitude of a lightning.
* calculates Electroagnetic fields around the lightning.
* supports unit conversion (U.S and S.I).
* Saves the TOP 5 nearest lightning impacts.
* … download this app !