Hi !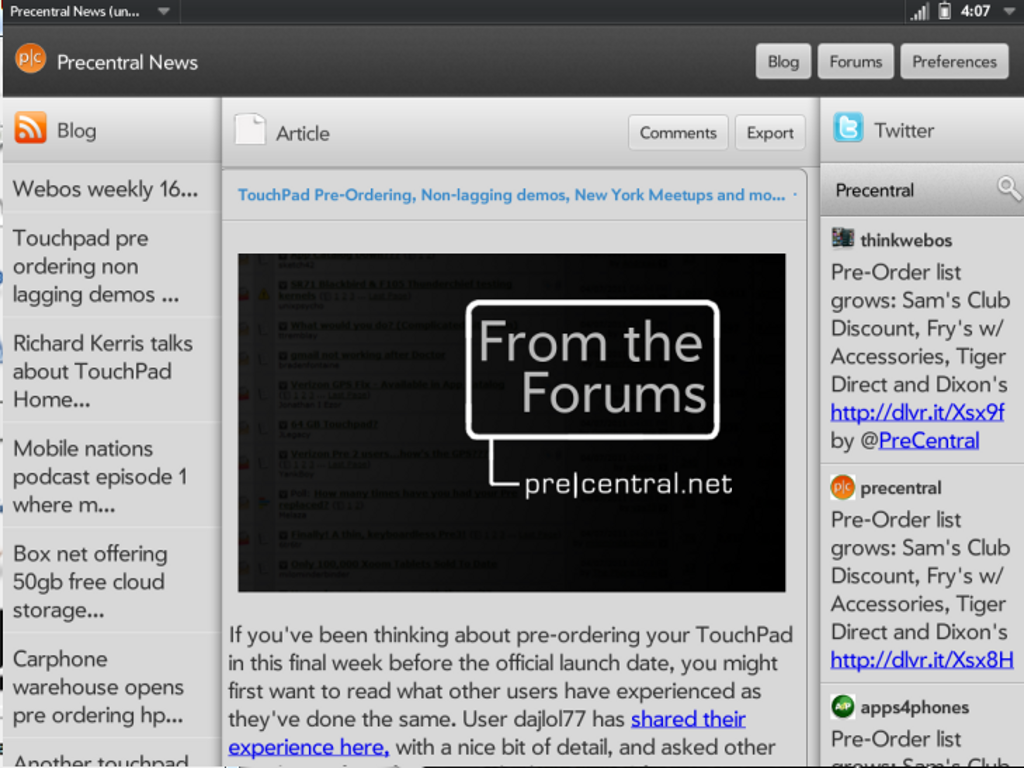 Let me introduce you Precentral News HD
Precentral News HD is not based on Precentral mobile version like Precentral News for Smartphones. This new version is now using Feedburner RSS feeds to display titles and precentral articles (not Precentral mobile version). Users will be also able to browse twitter while reading precentral article or precentral forums.
All the content is displayed inside Sliding panels.
The app loads in 2 seconds on the emulator, renders content very fast.